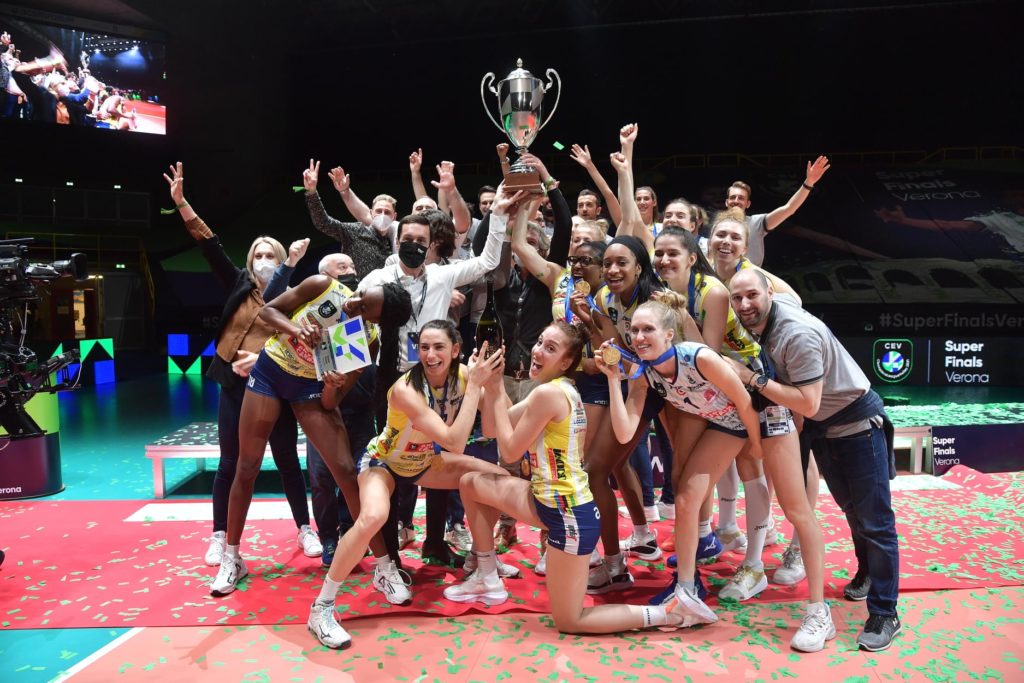 Garbellotto & Imoco Champions of Europe
Imoco Vollley, women's volleyball Serie A team, after winning the Italian Championship, the Italian Cup and the Super Italian Cup, on 1 May 2021 she obtained the Champions League.
A historic quadriplet for the Conegliano team supported by Garbellotto SpA and by the whole winemaking world of the tri-veneto area.
Congratulations!!!